Journalist, Freedom Fighter, Mahakavi Subramania Bharati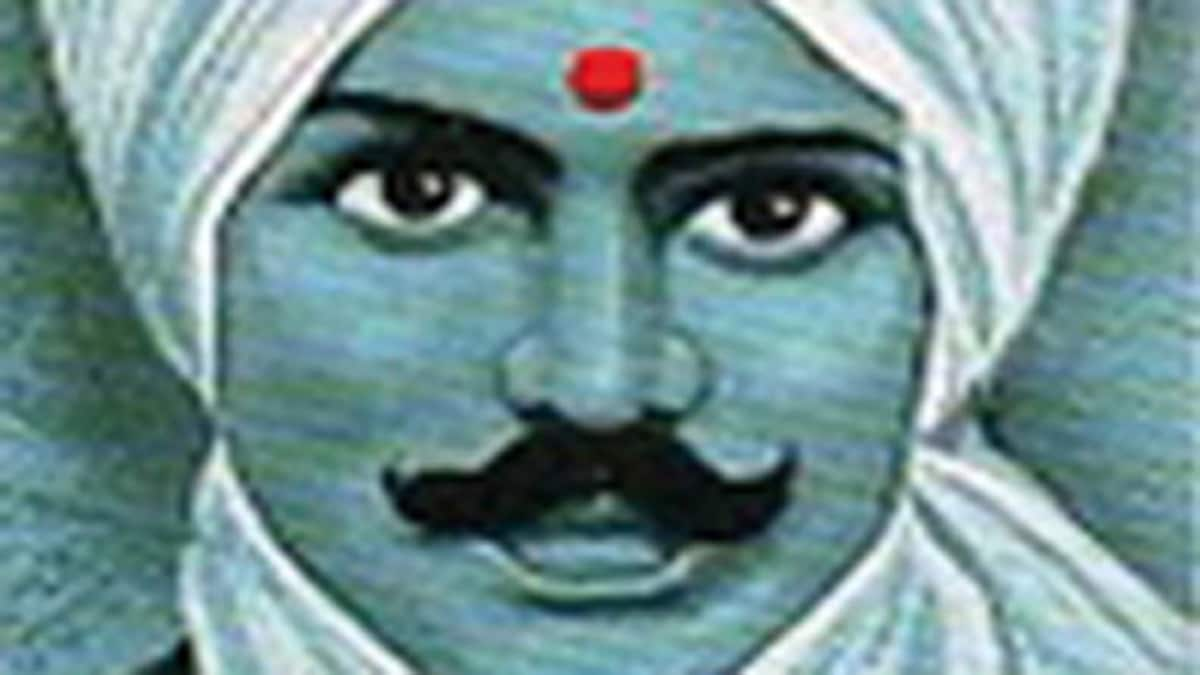 Subramania Bharati lived only for 39yrs. In this short span of exemplary life he contributed as a freedom fighter, poet, social and spiritual reformer. His contribution to Indian ethos will be celebrated for generations to come. During his life time when freedom movement was at its pinnacle he not only aroused patriotic fire but touched every aspect of human life through his poems and writings. That is why he is called "Mahakavi" means great poet.
"Mahakavi" Bharati born on 11 December, 1882, at Ettayapuram in Tuticorin District. His father's name was Chinnaswamy Iyer and Mothers name was Lakshmi Ammal. Parents named him Subramani. At the age of 5 Subramanian lost his mother. Subramanian was blessed with literary, poetic and debating skills in the early age itself. He started to develop poetic abilities from the age of 7. At the age of 11 Subramanian won a Debate contest which was held at the court of Maharaja of Ettayapuram. Seeing young Subramanian debating abilities with eminent scholars the Maharaja of Ettayapuram conferred him the title "Bharati". Henceforth he was known as Subramania Bharati. Bharati did schooling till 9th grade at Hindu School in Tirunelveli. He developed his poetic and literary capabilities while pursuing studies. Many distinguished scholars were greatly surprised to see how the young Bharati is blessed with outstanding credentials at the early age. Bharati was married of at very early age of 15 which was prevailing customs in those days. His wife's name was Chellama. At the age of 16 Bharati's father died which propelled him poverty. At the age of 16 Bharati left to live with his Uncle in Varanasi. There he gained fair knowledge of Sanskrit, Hindi and English. He also duly passed with credit the Entrance Examination of the Allahabad University. The Banaras stay brought about a tremendous change in Bharati's personality. Outwardly, he sported a moustache and a Sikh turban and acquired a bold swing in his walk. After spending few years in Varanasi, Bharati returned to Ettayapuram. The king of Ettayapuram requested Bharati to work as poet in his court. Bharati after short stay at Kings Court took a job as Tamil teacher at Sethupathi High School in Madurai.
Journalist and freedom fighter
Bharati not only developed love for poems and literature but also nationalistic passion. Bharati thirst for nation's freedom from colonial rule took him to Madras to work as Journalist at Swadeshi Mitran. While working in Swadeshi Mitran Bharati developed a rapport with other freedom fighters such as V.O. Chidambaram Pillai and Subramania Siva. In the year 1906 Bharati was invited to attend the Calcutta session of Indian National Congress. There he had an opportunity to meet national leaders like Dhadhabahai Naoroji, Bal Gandadhar Tilak, and Lajpat Rai etc. At the same time he met Swami Vivekananda and Sister Nivedita. Latter Bharati accepted Sister Nivedita as his Guru.
Bharati started to involve in freedom movement more feverishly. He started two more magazines "Bala Bharatam and India" in which he out poured his nationalistic emotions. His poems and writing were so simple that even a lay man can also understand. His simple poems and writings awakened the spirits of youth and every common man to participate in freedom struggle. Apart from contributing for freedom struggle through his writings Bharati organized several meetings inviting revolutionary national leaders such as Balgangadhar Tilak and many others. Bharati himself a freedom fighter also created many through his writings and speeches. The noted ones were Neelkanda Brahmachari and Vanchinathan.
Life in Pondicherry
Bharati' screated arousing response for freedom struggle through his writings, this triggered anger among the British. They exiled him to the then French territory of Pondicherry. Thereafter for many years Bharati lived at Pondicherry. He also started to publish his magazines from Pondicherry once the British banned his publications in their territory. Bharati's years at Pondicherry were the best part of his life. Bharati got acquaintance with one of greatest freedom fighters and spiritual reformers of India Aurobindo Ghosh. Bharati produced greatest literary and poetry works during his years at Pondicherry, we can say that time brought out real "Mahakavi" in him. Bharati was arrested by the British in the year 1918 from cuddalore which was in British India when he reached there to meet his ailing wife. He was released after spending 34 days in the prison. Since his publications were banned Bharati was again pushed to poverty. Bharati came back to Chennai and never stopped to pursue his passions.
Bharati used visit Parthasarathy Temple at Tiruvellikeni in Madras and used to feed the temple elephant. On one unfortunate day when Bharati went to feed, the elephant attacked him. Bharati sustained injuries on his legs and head. What affected his health is the sudden shock after the elephant attack from which he never recovered. Mahakavi Subramania Bharati attained god's lotus feet on September 11th, 1921 at the age of 39.
Some of Bharati's notable works are Panjali Sapatham, Kannan Pattu, KuyilPattu, translation of Patanjali Yoga sutra, translation of Bhagvad Gita, Chinnanchriu kiliye, Vinayagar Nanmanimalai, Viduthalai Padalgal, Gnana Padalgal and many more.
The Dravidian academicians and writers these days portray Bharati as someone who was against Brahmin community and Hindu religion which practiced "caste evils". But Bharati was actually only against discriminatory practices such as untouchability and discrimination against women. Bharati was great devotee of goddess Kali and composed many poems praising the goddess. In his days at Madras he was a frequent visitor of Parthasarathy temple dedicated to lord Vishnu. The Dravidian thinkers now are trying to misrepresent his original ideals to suite their propaganda.
His Poems and literary works was not restricted to thoughts on freedom moment alone but echoed his emotions as social reformer speaking about all social evils prevailing at his times. As a spiritual philosopher he translated Bhagavad Gita into Tamil and wrote many poems for children. As mentioned earlier he touched every aspects of human life as a poet of all ages. His poems were of visionary documents how free India should be. That is why he is celebrated many years after his time and will be for generations to come.